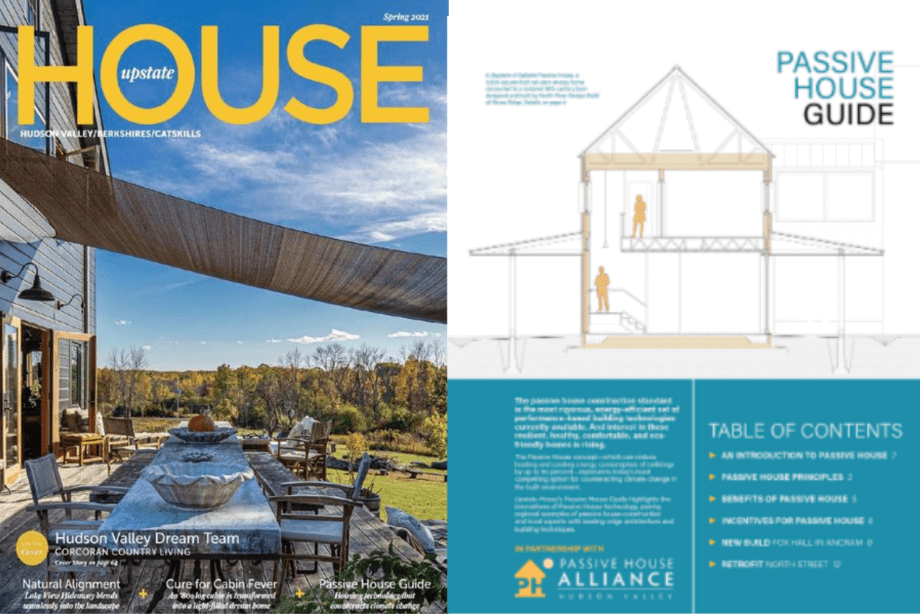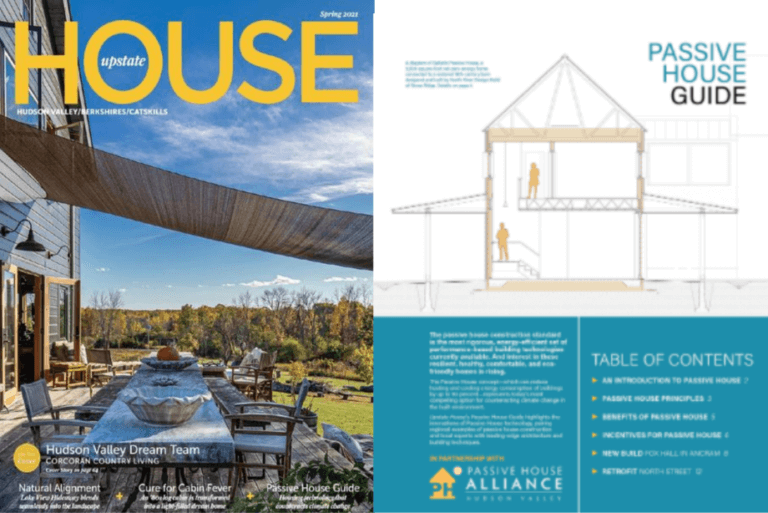 Upstate House & Passive House Guide
Upstate House's Passive House Guide came out this month! Produced in partnership with PHA-HV, the 20-page publication pairs regional examples of Passive House construction and local experts with leading-edge architecture and building techniques. The guide includes an overview of Passive House technology, incentives for builders and homeowners, and case studies.
Thank you to everyone who made this project possible. The guide is an accessible and thorough resource on passive building and we're elated to have partnered with so many people in the Hudson Valley who share our vision for a low carbon future.
---