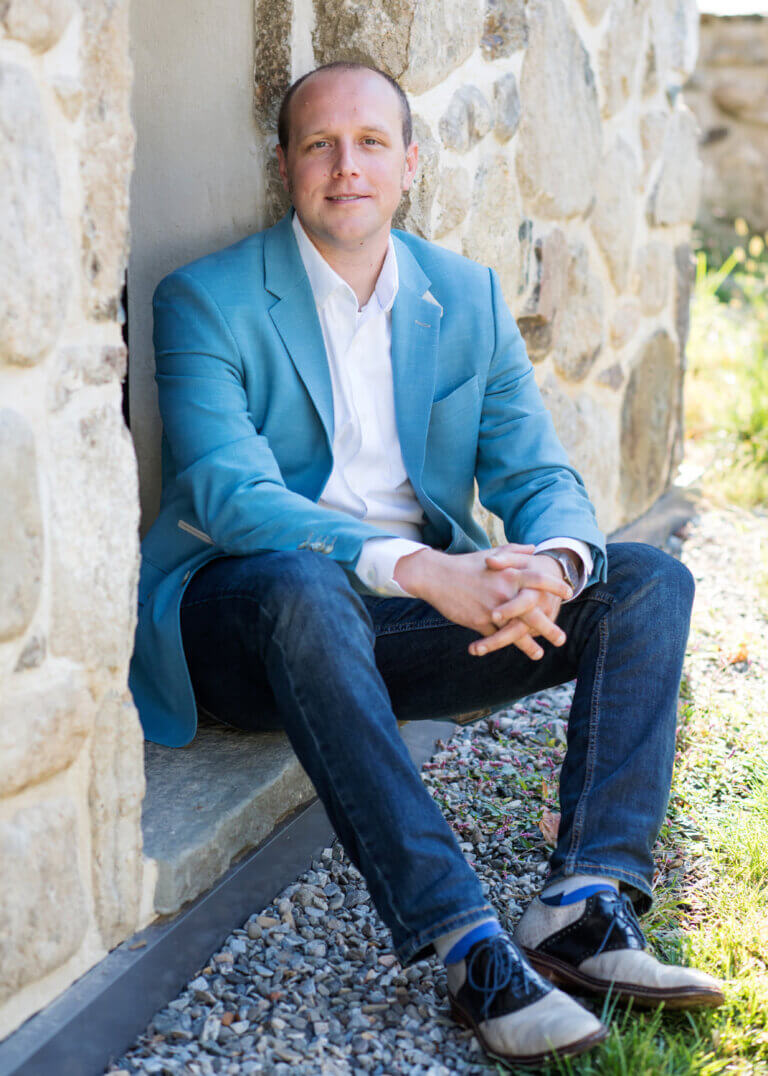 PHA-HV Welcomes Karl Hansen to Board
Passive House Alliance Hudson Valley is excited to welcome Karl Hansen, AIA, NCARB, CPHC, to the chapter's board of directors. Karl is a Certified Passive House Consultant (CPHC) and a project manager at River Architects in Cold Spring, NY. He began his term on the board in November 2021.
Karl joined River Architects in 2017 and immediately took the Cohen Skating Center and Fountain in Stamford, CT through its final documentation stages and construction. Since then he has earned his CPHC and enthusiastically tackled many high performance projects. He recently completed a PHIUS+ 2018 Certified organic cider mill and a high performance
residence that utilized panelized construction. He uses his experience with large projects and background in metal fabrication to provide a balanced approach to managing projects with an attention to the careful execution of details. He enjoys working in a collaborative team environment where everyone is focused on the same end goal.
Previously, Karl worked for Svigals + Partners in New Haven, CT where he contributed to a broad range of projects such as the ~$70 million dollar renovation of UConn Health Center, the new Sandy Hook Elementary School, College & Crown – a mixed use development in downtown New Haven and Alexion Tech Bar. During his education, he also interned with Design/Build Collaborative where he was able to split his time between the design of metal detail components and the fabrication and installation of them on-site.
Karl earned his Bachelor of Architecture from the University of Arizona where he first began to develop his interest in metal fabrication. His passion for this continued to grow when he participated in a design/build studio that created a custom playground for pre-school ages. The experience reinforced his enthusiasm for working in a collaborative effort and the realities of the construction process. The built project earned awards from both the Southern Arizona AIA and the Association of Collegiate Schools of Architecture.
Passive House Alliance-Hudson Valley is the Hudson Valley chapter of Passive House Alliance U.S. (PHAUS). Advocates for passive housing models work to make ultra-low energy buildings a mainstream market force and an accepted best practice in the building industry. PHA-HV is your local resource for information about the passive house model and professionals who specialize in energy efficient design. Learn more at www.phiusny.org.
---