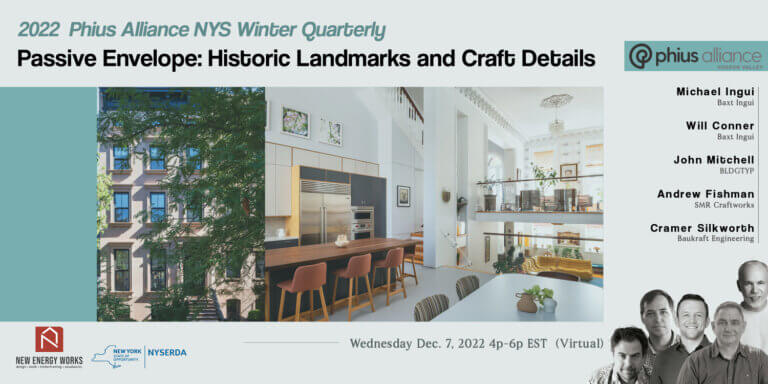 2022 Winter Quarterly
Couldn't attend? Find the meeting recording HERE.
Passive Envelope: Historic Landmarks and Craft Details
Wednesday, December 7, 2022, 4-6pm (Virtual)
This is a virtual event and advanced registration is required. Register through Zoom.
Feature Presentation: Scaling Historic Masonry Retrofits
Successful Passive House teams throughout North America follow an approach that, if replicated at scale, can reduce the energy load and carbon output of the built environment at the level needed to address climate change, while improving building quality. Effective scaling requires maintaining an integrated team from early design through construction completion. We will identify challenges in the Passive House process and share the details of a proven approach to integrating teams, which can be easily and repeatably implemented in projects of all sizes and shapes. We will provide best practices for informing design and construction team members of the benefits of Passive House, reducing risk and lowering costs while sharing knowledge and feedback with the community.
Learning Objectives
1. Communicate with clients and builders to encourage adoption of Passive House methods in their projects.
2. Utilize strategies that make Passive House scalable and lower risks via consultants and Passive House Certification.
3. Develop systems to further the spread of Passive House throughout North America as a viable method of addressing climate change.
4. Develop your own strategies to easily and repeatedly implement Passive House.
Speakers
Michael Ingui, Baxt Ingui
A partner at Baxt Ingui Architects since 2000, Michael believes in creative collaborations and allows his artistic process to inform his designs, blending art and architecture to award winning spaces and groundbreaking businesses. Michael is also co-founder of BIA Interiors (2016), an integrated and forward-thinking interiors firm within Baxt Ingui. A leader in high performance building, Michael is also the founder of the Passive House Accelerator (2019) and co-founder of Source 2050 (2021).
Will Conner, Baxt Ingui
Will is a Registered Architect and Principal at Baxt Ingui, and Certified Passive House Designer. He received his B.Arch from NYIT, and joined Baxt Ingui in 2012. Prior to college, Will served as a US Marine in Iraq, an experience that shaped him and influences his work today. While at Baxt Ingui, he has spearheaded our Passive House practice, having worked on six completed Passive Houses as well as four ongoing Passive house projects, stretching from Long Island to Upstate New York.
John Mitchell, BLDGTYP
John Mitchell graduated with a BA from Colorado College and a M.Arch from Parsons the Newschool in NYC. Between his undergraduate and graduate education, John worked as a carpenter, first on residential renovations and later design and construction of custom homes, and as a project manager and digital fabrication specialist for a theatrical design and production company. The combination of design and craft embodied in Passive House resonated with John when he was first exposed to Passive House as a construction manager for the Parsons/Stevens Institute of Technology's 2011 Solar Decathalon entry. John soon became a Certified Passive House Designer and in 2015 began training others in Passive House principles. John is a partner at BLDGTYP, a high-performance building consultancy located in Brooklyn, NY.
Andrew Fishman, SMR Craftworks
Andrew is the owner of SMR Craftworks, a high-end residential remodeling company. They work in Brooklyn, NY and Manhattan, NY, and love creating beautiful fully passive homes as well as homes with passive details in 100+ year old Brownstone Brooklyn.
Cramer Silkworth, Baukraft Engineering
Cramer Silkworth is a licensed engineer providing Passive House consulting and mechanical system design. He graduated from Renesselaer Polytechnic Institute with a BS in Mechanical Engineering. In 2007 he moved to Stuttgart, Germany and joined Transsolar Energitechnik, integrating climate-responsive design elements with energy modeling for buildings of all types around the world, and continued with Transsolar from 2008 to 2011 in New York City. In 2012, He founded Baukraft Engineering to provide energy efficiency consulting and mechanical design for residential and small-scale commercial projects in NYC and the Hudson Valley. He also teaches a Certified Passive House Designer course for the Passive House Network and has taught courses in low-energy buildings at The Parsons School of Design, the City College of New York, and the Rhode Island School of Design.
Presentation: Toward a More Equitable SF Passive House
Doug Huntington AIA, CPHC, LEED AP, BarlisWedlick Architects LLC
Why a climate-smart community land trust may be a viable tool for bringing affordable, higher-performing, single-family housing into rural areas.
The high cost of energy and home maintenance has forced the majority of rural workforce families into housing poverty with 40% to 50% of their income is being spent of housing costs. The monthly energy and home maintenance cost-savings of living in a high-performance Passive House would significantly help rural workforce families climb out of housing poverty.
Unfortunately, in rural areas, Passive House technology is often only applied in the development of high-end custom homes because federal and state funding for the development of affordable homes using climate-smart technologies is rarely available to the rural homebuilder—who typically builds one or two affordable homes at a time—and favors developers of multifamily affordable housing projects in urban and suburban communities. The creation of a single Climate-smart Community Land Trust specifically for the development of multiple SF Passive Houses on scattered sites may be a viable workaround to these limitations for rural homebuilders, allowing them to gather five to ten homebuilding development sites and present the work as a larger multifamily affordable housing project in order to solicit federal and state funding.
Sponsored by


NYSERDA – NYSERDA offers objective information and analysis, innovative programs, technical expertise, and support to help New Yorkers increase energy efficiency, save money, use renewable energy, and reduce reliance on fossil fuels. A public benefit corporation, NYSERDA has been advancing energy solutions and working to protect the environment since 1975. Learn more at www.nyserda.ny.gov.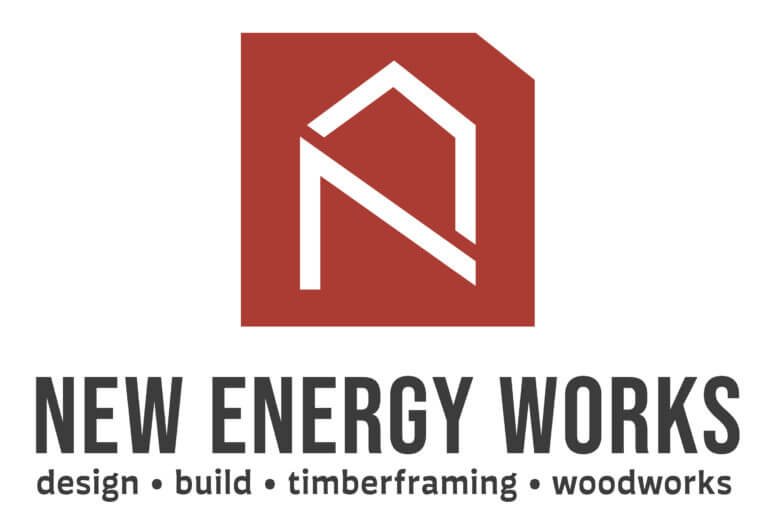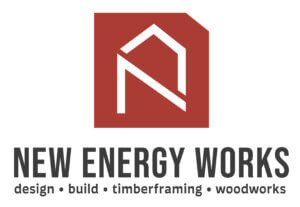 New Energy Works – New Energy Works and sister companies NEWwoodworks & Pioneer Millworks have been crafting sustainable forward thinking timber spaces, bespoke woodworking, and finished wood materials in New York for over 30 years. With that 30+ years of sustainable building & manufacturing history the company has developed a unique perspective into off-site fabrication that has inspired them to help others build to a high level of performance. They call this HEPz—High Performance Made Easier. Staff collaboratively adapt enclosure systems to the design specifications of each project and partner with architects to evaluate the schematic designs of a project so they can be optimized for panel fabrication resulting in an accessible enclosure solution for high-performance and Passive House construction. www.newenergyworks.com
Phius Alliance Hudson Valley (PHA-HV) is the Hudson Valley chapter of Phius Alliance. Advocates for passive housing models work to make ultra-low energy buildings a mainstream market force and an accepted best practice in the building industry. PHA-HV is your local resource for information about the passive house model and professionals who specialize in energy efficient design. Learn more at www.phiusny.org.
---