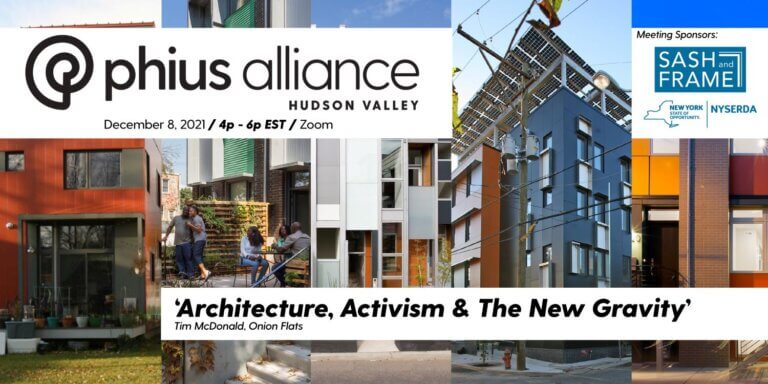 2021 Winter Quarterly
Wednesday, December 8, 2021, 4-6pm EST via Zoom
Please join us for our 2021 Winter Quarterly.
[Find a recording of this event on our YouTube channel]
Architecture, Activism and The New Gravity
Timothy McDonald, RA, CPHC – Onion Flats
Faced with the reality that buildings are responsible for over 40% of all greenhouse gas emissions in this country, and that the scientific community has been telling us for decades that Net-Zero-Energy, carbon-neutral, buildings need to be standard practice by 2030, should developers, architects and builders not be working over-time meet these needs? The dense, urban, multifamily work of Onion Flats, a Philadelphia-based development/design/build company, demonstrates the feasibility of making this "standard practice" a reality. Through the award-winning projects and policy initiatives of Onion Flats, Tim McDonald will highlight the political, technical and financial 'leverage points' for producing 'big changes' in the development/building industry they've created to meet the planet's global carbon reduction goals in the next decade. Essential to meeting those goals is identifying the appropriate tools that can be employed by designers, engineers, lenders and builders in making carbon-neutral buildings that are affordable to build and operate. Experiments in prefabrication, Passive House envelope and systems strategies, renewable energy generation + micro-grids, bi-directional EV battery/building technology combined with car-sharing infrastructure potential, and a nationwide affordable housing policy initiative developed by Onion Flats to transform the housing industry toward carbon-neutrality by 2030 will leave attendees inspired and hopeful for future for both the housing industry and the planet.
Sponsored by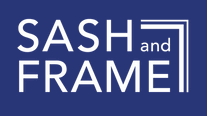 Sash and Frame – A partnership whose members are experts in and advocates for European style fenestration. We draw on our combined experience designing, manufacturing, implementing, and installing windows and doors to bring the highest level of expertise and service to our clients. Founded in early 2020, in that short time we have traveled around the US for projects and are soon to be offering supply and installation of window and door systems for residential customers throughout the Hudson Valley and Northeast. Sash and Frame is rapidly growing and will be opening a showroom in Troy, NY in January 2022.
NYSERDA – NYSERDA offers objective information and analysis, innovative programs, technical expertise, and support to help New Yorkers increase energy efficiency, save money, use renewable energy, and reduce reliance on fossil fuels. A public benefit corporation, NYSERDA has been advancing energy solutions and working to protect the environment since 1975.
This event will be facilitated through Zoom and registration is required. There is no charge for this event. Register in advance here: https://us06web.zoom.us/meeting/register/tZwvcemhqTwiGdTA-1UhNFrc53Kb6dfMvwYX
After registering, you will receive a confirmation email with instructions for joining the event.
Passive House Alliance-Hudson Valley is the Hudson Valley chapter of Passive House Alliance U.S. (PHAUS). Advocates for passive housing models work to make ultra-low energy buildings a mainstream market force and an accepted best practice in the building industry. PHA-HV is your local resource for information about the passive house model and professionals who specialize in energy efficient design. Learn more at www.phiusny.org.
---